HANDLING LEGAL MATTERS "PRO SE"
So Just How Difficult is Self-Representation?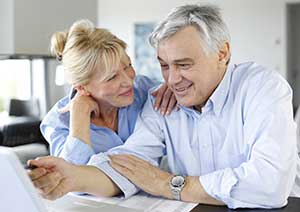 Representing yourself in any type of legal matter without the benefit of legal counsel is referred to as acting "Pro Se".
Pro se (pronounced 'pro say') literally means "on one's own behalf" -- you choose to act on your own without hiring an attorney.
Legal self representation applies to more than just court proceedings; actions like creating a Last Will and Testament, filing a Deed, handling your own Divorce or filing for Bankruptcy all fall under the pro se category, provided you complete the legal forms and file the paperwork without the advice or representation of a lawyer.
WHAT TYPE OF PEOPLE REPRESENT THEMSELVES?
A variety of legal organizations and bar associations have conducted studies of self-represented litigants, and these studies show that a wide variety of individuals rely upon themselves for handling their legal issues:
• Persons with lower than average incomes are more likely to represent themselves.
• A significant portion of self-represented individuals report they could have afforded to hire an attorney to represent them, but that they chose not to do so.
• Some studies show that those who represent themselves are far more likely to be satisfied with the legal process than those who are represented by attorneys.
• Three quarters of those who represented themselves in court said they would do it again before they hired an attorney.
WHY DO PEOPLE CHOOSE TO REPRESENT THEMSELVES?
Likewise, the reasons that people offer for representing themselves in legal matters are as many as they are varied:
• Lawyers are too expensive
• Many feel that lawyers do not deliver quality services, fail to return telephone calls, and treat their clients in an unfriendly or unprofessional manner
• For many, their cases or situations are simple enough to handle themselves or involve simple legal document preparation and filing
• People know their own situation best and believe that they are in the best position to address any issues that may face
• People want to be in control of their own lives, circumstances and situations
IS REPRESENTING YOURSELF LEGAL -- OR WISE?
In every state in the United States, individuals are permitted to represent themselves inside the courtroom and/or to handle their own legal issues without the assistance of a lawyer. (This does not mean, however, that non-lawyers can act for or on behalf of any other person or even represent a corporation or limited liability company that they own; to do this, one must be a licensed attorney.)
Lawyers often suggest that one is "foolish" for representing one's self, whether in court or for transactional or other legal matters. One judge indicates that pro se litigation is 'tough but doable' and that many judges will be helpful to a litigant, up to a point. However, those armed with the correct information and technology -- including the appropriate legal forms and legal documents -- as well as the desire to address their own legal issues can achieve the same results themselves as they would with a lawyer. Of equal importance, those persons can save themselves hundreds -- if not thousands -- of dollars in the process.
WHAT TOOLS EXIST TO HELP A PERSON SELF-REPRESENT?
Whether the self-help individual is looking to transfer real property, file for a divorce, loan money, sell property or set up a business, the use of accurate and up-to-date legal forms and documentation is essential. In many cases, individuals seeking the assistance of an attorney could achieve the very same result by obtaining, completing and filing/recording with the appropriate court or government entity the necessary valid and binding legal forms.
Most common legal matters involve the use of some kind of standardized legal form. For years, courts and attorneys have created these standardized forms and the use of these forms has been ongoing, often without any changes in the form or document for substantial periods of time. The use of the forms by individuals who are not lawyers does not, in any way, make these forms any less valid or binding. As long as the form or document utilizes the legal "magic words" and complies with the governmental regulations with regard to content and usage, the document is effective -- even when completed and filed by a non-lawyer.
Of equal importance to the legal forms themselves are the instructions to complete the forms correctly. Many times, a person may be able to find a generic legal form from a government agency or court website, but typically those documents will not provide any type of instructions or overviews to help a person complete and file them. So unless the person has a keen understanding of the law and its processes -- including any state-specific requirements that are usually not spelled out on the form -- the blank documents from a government or court website will be unmanageable for the average person.
So how can the average person gain access to the types of legal forms needed for common issues like Bankruptcy, Wills, Divorce, etc. with the proper instructions included? A number of the most common "do it yourself legal forms" are available in downloadable software format from companies like Standard Legal and others, at a price significantly less than the cost of hiring an attorney.
WHEN SHOULD YOU CONSULT AN ATTORNEY?
No one can argue that there are times when it may be necessary -- or at the very least highly advisable -- to consult a qualified attorney to handle a legal matter. Especially difficult for pro se cases are those with intensive litigation and court proceedings. For many, representing one's self in a personal injury and medical malpractice case may be ill advised. Complex business transactions or matters involving the IRS may call for the advice of an attorney.
Likewise, if any individual has questions concerning the proper procedure for any legal matter or transaction, is unsure the steps that must be followed to achieve a specific legal goal, or has any difficulty in understanding or completing legal forms, then those persons should seek the advice of an attorney.
Self representation makes sense at times, but let common sense prevail! Don't let anger, stubbornness or "penny pinching" cloud your judgement when important legal matters can have long term effects.
Ready to CREATE YOUR OWN self-help legal forms?
See Legal Forms Software from Standard Legal >
Want to LEARN MORE about Pro Se Law?
See our Q & A on Self-Representation at 'Ask Standard Legal' >
---
DISCLAIMER REGARDING LEGAL ADVICE: None of information contained on this web site is intended to constitute legal or other professional advice, and you should not rely solely on the information contained on the site for making legal decisions. When necessary, you should consult with an attorney for specific advice tailored to your situation.
---